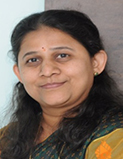 My Hearty Greetings To All !! I welcome you to the VIVA Institute Of Pharmacy. Institute with a objective to develop the students as competent pharmacist and highly qualified dedicated professionals.
VIVA Institute Of Pharmacy (VIP) had its inception in 2010 under the aegis of Late Shri Vishnu Waman Thakur Charitable Trust with the noble aim of imparting Quality Pharmacy Education to aspiring students of the rural regions like Virar and Vasai. It is Located in the tranquil campus at Shirgaon, having a state-of-the-art infrastructure.
It is approved by DTE, AICTE & PCI and is affiliated to University of Mumbai. Institutes Animal house facility is registered with CPCSEA[New Delhi].
Competent faculties, state-of-the-art laboratories, well-stocked library, and facilities for extra- curricular activities combine to give the students an excellent atmosphere for learning.
Institute has started NSS unit under University of Mumbai. The cardinal principle of the NSS programme is that it is organised by the students themselves, and both students and teachers through their combined participation in community service, get a sense of involvement in the tasks of nation building with Motto of "NOT ME, BUT YOU".
Institute publish Annual Magazine 'VIVACE' which is entirely executed by our students. Our top priority is and always will be providing our students with the excellent education they need to achieve their career goals.
The Institute continues to evolve and grow; but thing which remains constant is our commitment to preparing students who are seeking to apply their knowledge and skills to improve the lives of people nationwide and around the world.
I am sure that all our students will explore the exceptional opportunity and turn out to be a bright Pharmacy professionals.
We at VIP believe in developing work culture based on saying by Henry Ford, ''Coming together is a beginning; keeping together is progress; working together is success''.
Dr. Sunita Ogale
PRINCIPAL